30 January 07 - 23:55

Free Trinity

Adam Curry owns a car in San Francisco, kind of special one; a 1984 Mercedes stationwagon 300 turbo diesel, 5 cilinder, running on biodiesel and ow...did I mention 'she' is eggnog cream in colour?? 'She' has been named 'Trinity' :)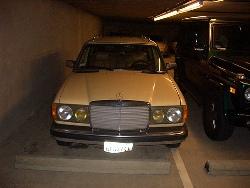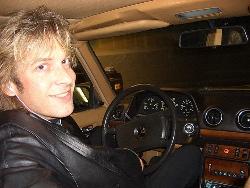 She has had some motor problems lately, mainly coz Adam is driving her only occasionally. Last week he came up with the idea to give her away for free 'special-offer-for-dedicated-DSC-listeners'. One listener jumped on it suggesting a 'father-son' roadtrip driving her coast to coast while podcasting the trip! Sjeez, did this spin-off some attention and ideas! Check out the latest DSCs for updates...the project is called 'Free Trinity'...it's gonna be a big one!!
Hey Adam, I'll have enough spare time from mid February...lemme drive her for a while and put Trinity to the ultimate test; a dutch A4 traffic jam podcast!! :) :)
---
Comment
---
Place a comment:
---
trackback:
Trackback link:
Please enable javascript to generate a trackback url